Speed Awareness at it's finest: Speed Camera Detectors
Speed Camera Detectors for UK & Europe
Our Speed Camera Detectors are designed for the UK & Europe, and provide Over Speed Alerts
Our Speed Camera Detectors - the Road Angel Pure range - knows two key things: your speed and the speed limit of the road you are on.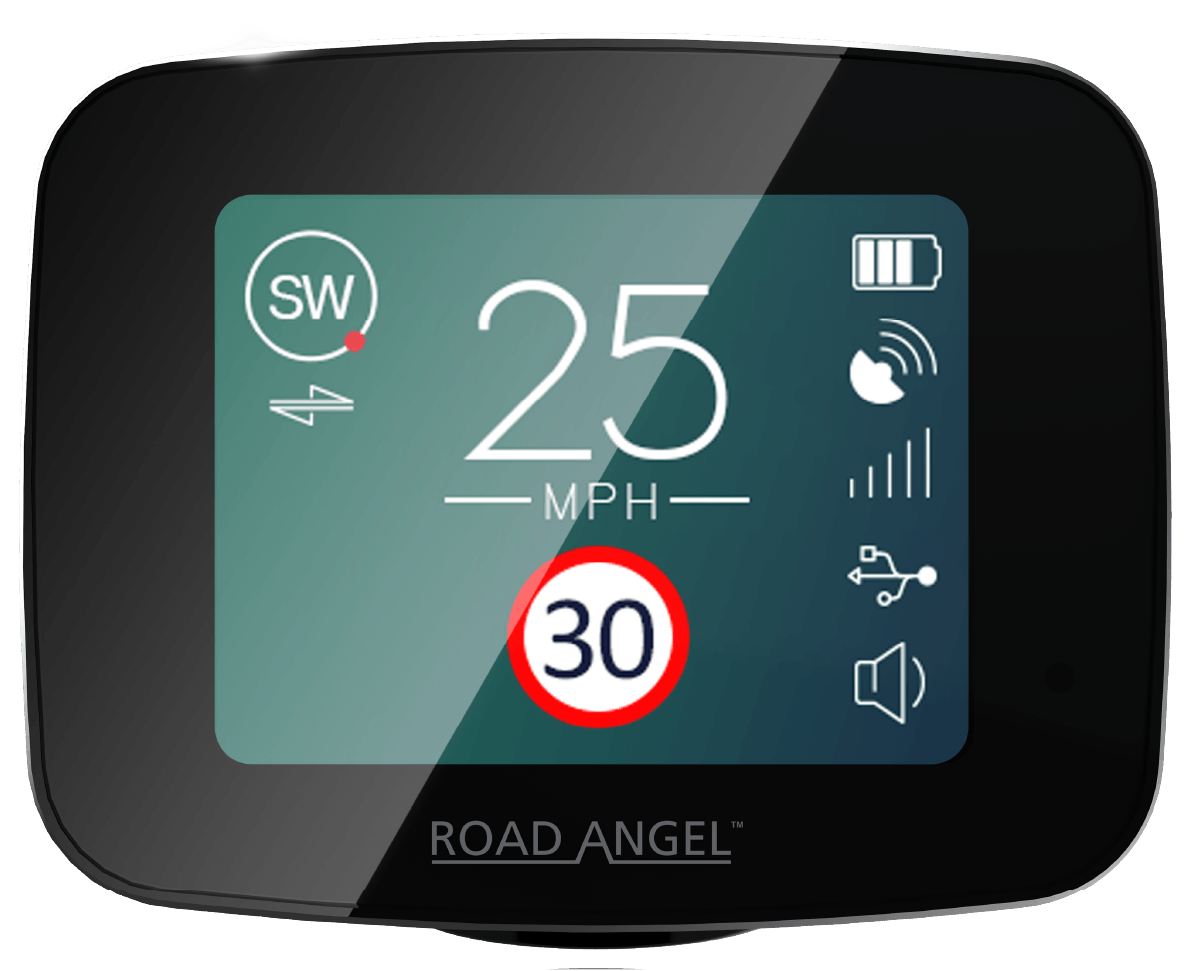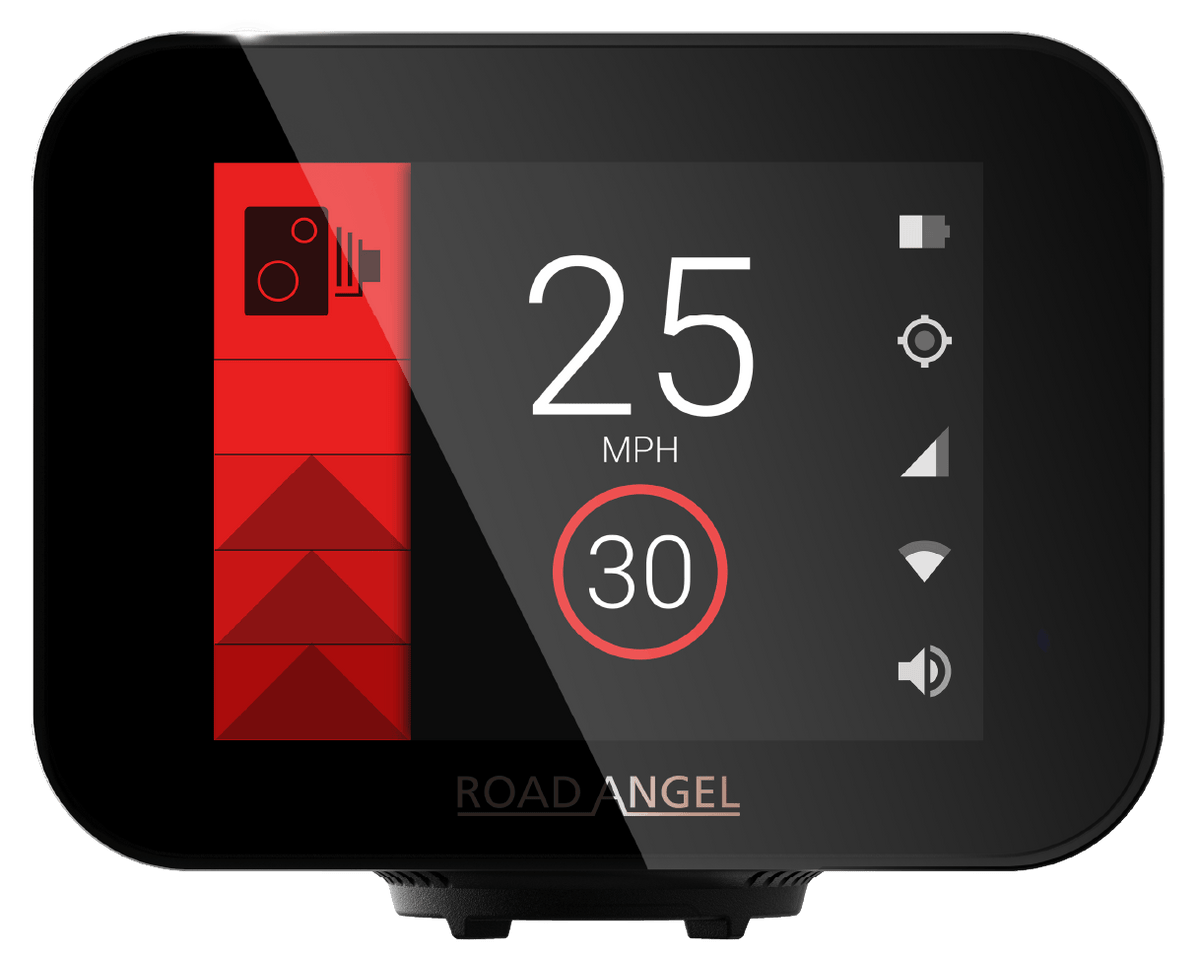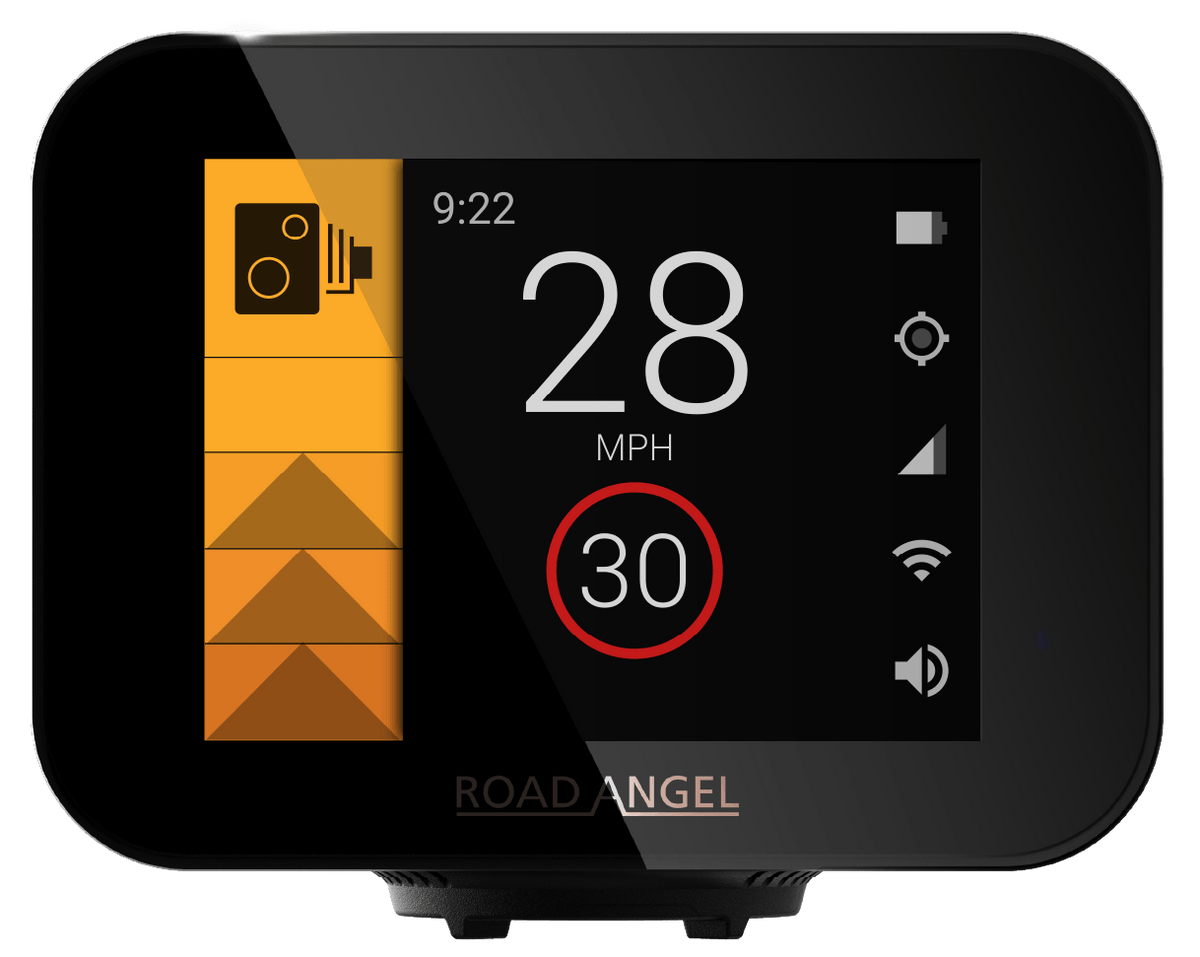 Our Pure Speed Camera Detector range gives you handsfree Speed Awareness alerts
Drivers who use handheld phones in any way behind the wheel will face £200 fines and possible bans when changes in the law take account of Smartphones. Set one of our Pure Speed Camera Detectors before commencing a journey and it will ensure you are audibly alerted as you drive. Even the Pure Vision - with it's Dash Cam record and playback capabilities - cannot be viewed whilst the vehicle is in motion.
Speed Camera Alerts
The Pure Speed Camera Detector alerts you to all Fixed Speed Cameras, ensuring you can make informed decisions and drive as safely as possible.
Audio Alerts
Taking your eyes off the road whilst driving increases the risk of crashing as it limits your ability to recognise hazards and affects reaction times. With our Speed Camera Detectors giving audio alerts, you never miss an instruction or have to take your eyes off the road again.
Mobile Speed Camera Van Alerts
Wherever you are and wherever they are, our Pure Speed Camera Detectors detect Mobile Speed Camera Vans, Laser Guns and Average Speed cameras.