Road Angel Halo Drive 1440p QHD Dash Cam
Installation:
Dash Cam Only
FEATURES
Parking mode, Auto start, Microphone, Auto Overwrite
RECORDING RESOLUTION
Full HD 1920 x 1080p (30 fps)
HD 1280 x 720p (30 fps)
VIEWING ANGLE
140°
MEMORY
Up to 128gb SDHC (sold separately)
SOUND
Mono Speaker
CONNECTIVITY
Micro USB / USB-C, WiFi
IMAGE SENSOR
CMOS
POWER INPUT
12v USB-C
loop recording at
1440p Distortionless Quad HD Video
With a new standard of quality, reliability and personalisation options, the Halo Drive packs a mighty punch in its compact body. Dash Cameras have never looked so good or been so easy to operate. Unobtrusive while driving, its rotatable lens, and discrete wiring means you can capture remarkable full 2K(1440p) QHD footage. Connect to your mobile phone through built-in Wi-Fi, watch a real-time video preview on your Smartphone and download it if an accident happens.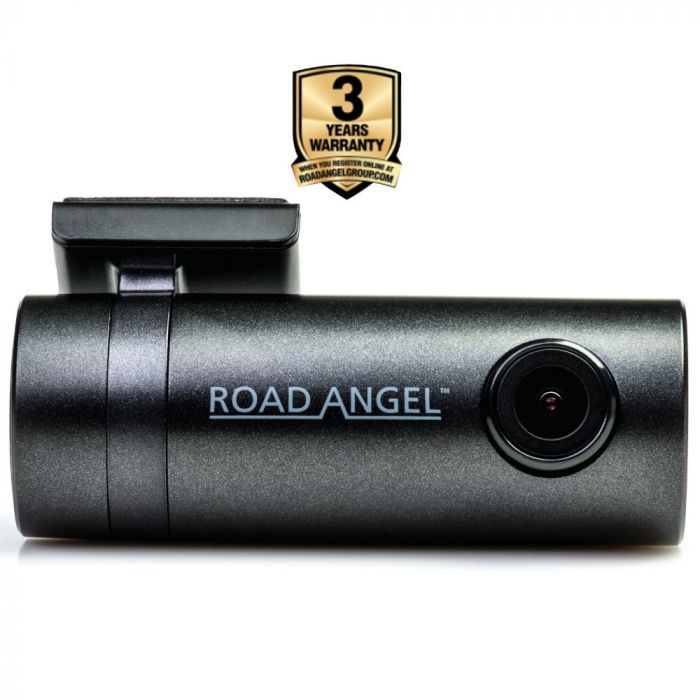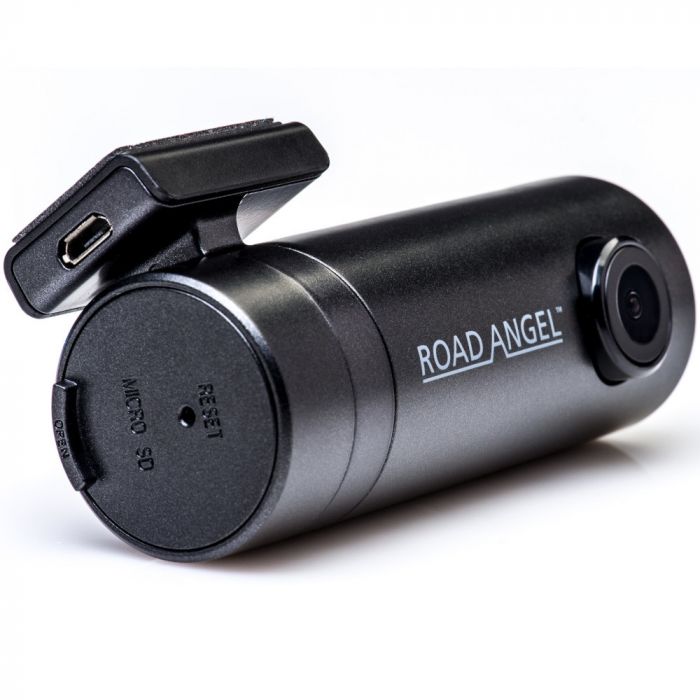 get the full picture
140° Wide Angle Anti-Distortion Lens
Seeing is believing! The Halo Drive supports 1440p Quad HD loop recording to produce a sharpness of imagery that amazes - 78% higher than that of 1080p. A compact size and no monitor means no distraction.
eyes open when yours are closed
Parking Protection
Protection even when parked! Thanks to the Halo Drive's built-in Parking Mode your vehicle is protected when you're away. After 15 minutes of inactivity the Halo Drive will automatically enter Parking Mode in time-lapse. If the G-Sensor detects an event or movement the Halo Drive will resume normal recording.
Recording
1440p@30fps UHD Loop Recording and 1080p@30fps FHD Loop Recording
Lens
4 Layer Optics with 140° Viewing Angle - f/1.8 Aperture
Processor
Next-Generation HiSilicon Hi3516C
G-Sensor
Detects sudden movements and acceleration
Parking Mode
Protects your vehicle even when you are parked
Connectivity
iOS & Android companion app for viewing live and recorded footage
Storage
Supports upto 128GB Class 10 Micro SD Card (Minimum recommended size 16GB)
FEATURES
Parking mode, Auto start, Microphone, Auto Overwrite
RECORDING RESOLUTION
Full HD 1920 x 1080p (30 fps)
HD 1280 x 720p (30 fps)
VIEWING ANGLE
140°
MEMORY
Up to 128gb SDHC (sold separately)
SOUND
Mono Speaker
CONNECTIVITY
Micro USB / USB-C, WiFi
IMAGE SENSOR
CMOS
POWER INPUT
12v USB-C
Road Angel Halo Drive Quad HD Dash Cam, USB power cable, Dual USB power adapter, 3M adhesive, Instructions