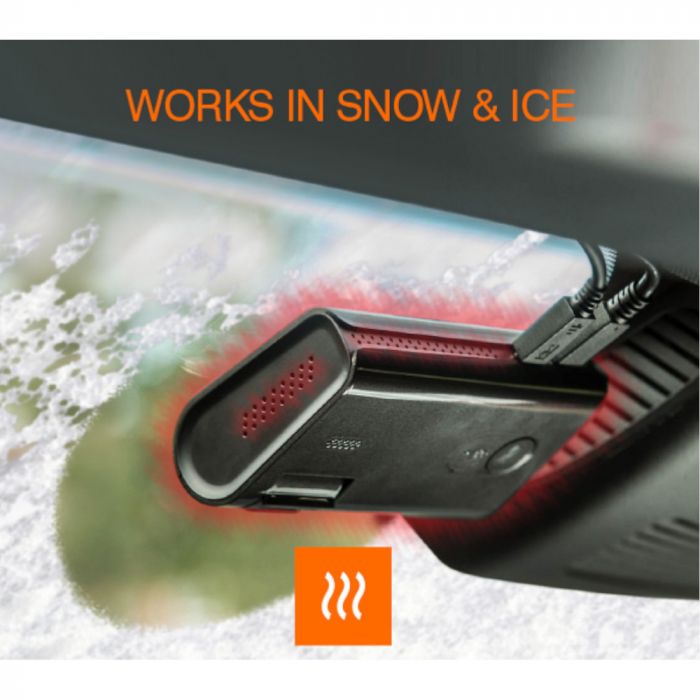 Road Angel Halo Pro Front and Rear Dash Cam - Tradesperson Bundle
This bundle comes with:
Hardwiring kit (worth £24.99)
128GB SD Card (worth £39.99)
Halfords fitting (worth £79.99)
DUAL CAMERA PROTECTION
2K FRONT, 1K REAR
The multi-camera system of the Halo Pro captures both the front and rear of your car with the incredible Optic Lens and powerful CMOS Sensor in the Halo Pro, allowing you to capture your journey in crystal clear quality, giving you the security of first-hand video recording of a car accident, and to protect you against faults of dangerous drivers or insurance fraud.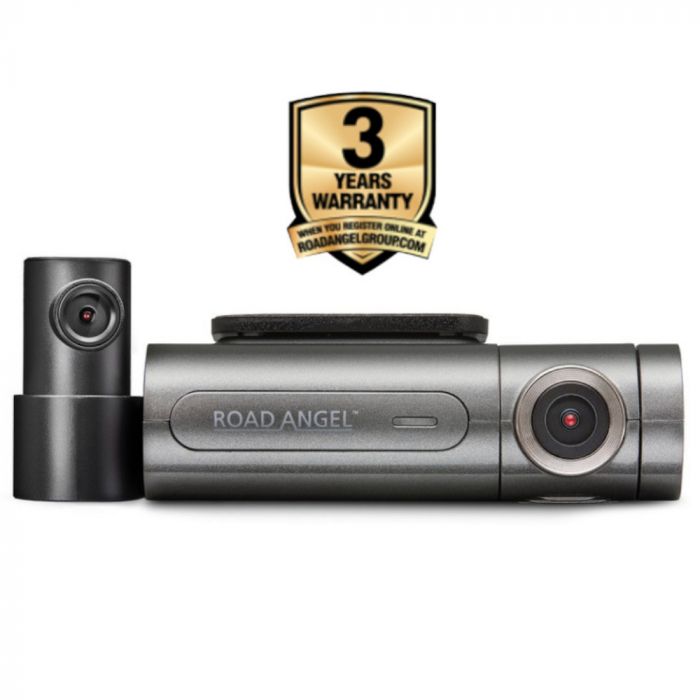 Get the evidence of any accidents
If you are involved in an accident, you will have footage straight on your Smart phone via Wi-Fi
Reduce your insurance premiums
Some insurers will give a lower insurance rate if you have a dash cam recording in your vehicle
Improve your driving
Knowing you are being recorded can help to improve your own driving and road safety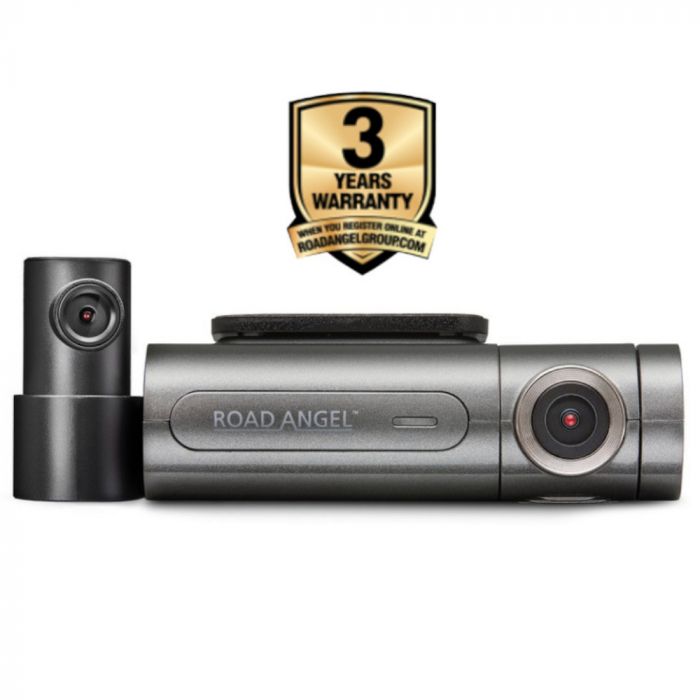 out of sight
Compact & Out the Way
With a high standard of quality, reliability and personalisation options, the Road Angel Halo Pro packs a mighty punch in its compact body. Our Halo dash cam is easy to operate and has never looked so good. Being so compact, it wont obscure your driving, with its rotatable lens, and discrete wiring means you will capture sharp full HD footage.
PROTECTION FROM ALL ANGLES
FRONT + REAR CAMERAS
Taking driving safety up to the next level with the dual camera Halo Pro. With built-in GPS, G-Sensor and a high precision GPS module, this ultra-sophisticated dual camera package extends the capabilities of dash cameras beyond the expected.
features which bring
Peace of Mind
Dual Camera
Record both the front and rear views of your journey
140° Angle
Capture more of the road with the wide 140° Viewing Angle Lens
G-Sensor
G Sensor lets your videos capture acceleration and movement data about your journey
GPS
Built-in GPS to track journeys, locations and speed
2K Front Camera
High res camera gives you crisp video footage of your journey
Parking Mode
Protect your car when parked with the Automatic Parking Mode
Micro SD Storage
Storage Supports Upto 128GB SD Card For Maximum Footage Storage
Dedicated App
Watch and edit your footage on your smartphone
cover a wider angle
140 Degree Wide Angle Recording
The Halo Pro supports 1440P Wide Quad HD loop recording to produce a sharpness of imagery that amazes - 78% higher than that of 1080P. A compact size and no monitor means no distraction.
eyes on when you're not around
Parking Mode
Thanks to the Halo PRO's Parking Mode (hardwiring kit required - available here) your vehicle is protected when you're away. Park up, turn your ignition off and the Halo Pro will automatically enter Parking Mode in time-lapse. If the G-Sensor detects an event or movement the Halo PRO will resume normal recording.
GPS & Telematics Built-in
Thanks to the Halo Pro's built in GPS hardware your journeys, locations and speeds are all tracked and stored. Along with GPS information the Halo Pro also records extensive telematics data for every journey. This includes detailed acceleration, breaking and cornering information along every part of your journey shown on a map for easy playback and reference.
Built-in GPS shows your location and route in real-time on a map
Get extended Live GPS Data relating to your current position and heading
Record and analyse complex telematic data from your routes and journeys
Track, save and share your routes and journeys.
| | |
| --- | --- |
| ALERT TYPES | Winter Mode, True Parking Mode |
| RECORDING RESOLUTION | 2K 1440p Front, 1080p Rear |
| VIEWING ANGLE | 140degree Front, 120degree Rear |
| MEMORY | Up to 128gb (sold separately) |
| SOUND | Optional Recording |
| CONNECTIVITY | Micro USB / USB-C |
| IMAGE SENSOR | omivision ovo4b10 |
| BATTERY PROTECTION | Variable Voltage Battery Cut-Off |
| POWER INPUT | 12v USB-C |
| PROCESSOR | hislicon hi3556 |
Halo Pro Front Camera, Halo Pro Rear Camera, 12v Power Cable, 3m Sticky Pads, Trim Tool.
Trade Bundle Comes with:
Hardwiring kit (worth £24.99)
128GB SD Card (worth £39.99)
Halfords fitting (worth £79.99)