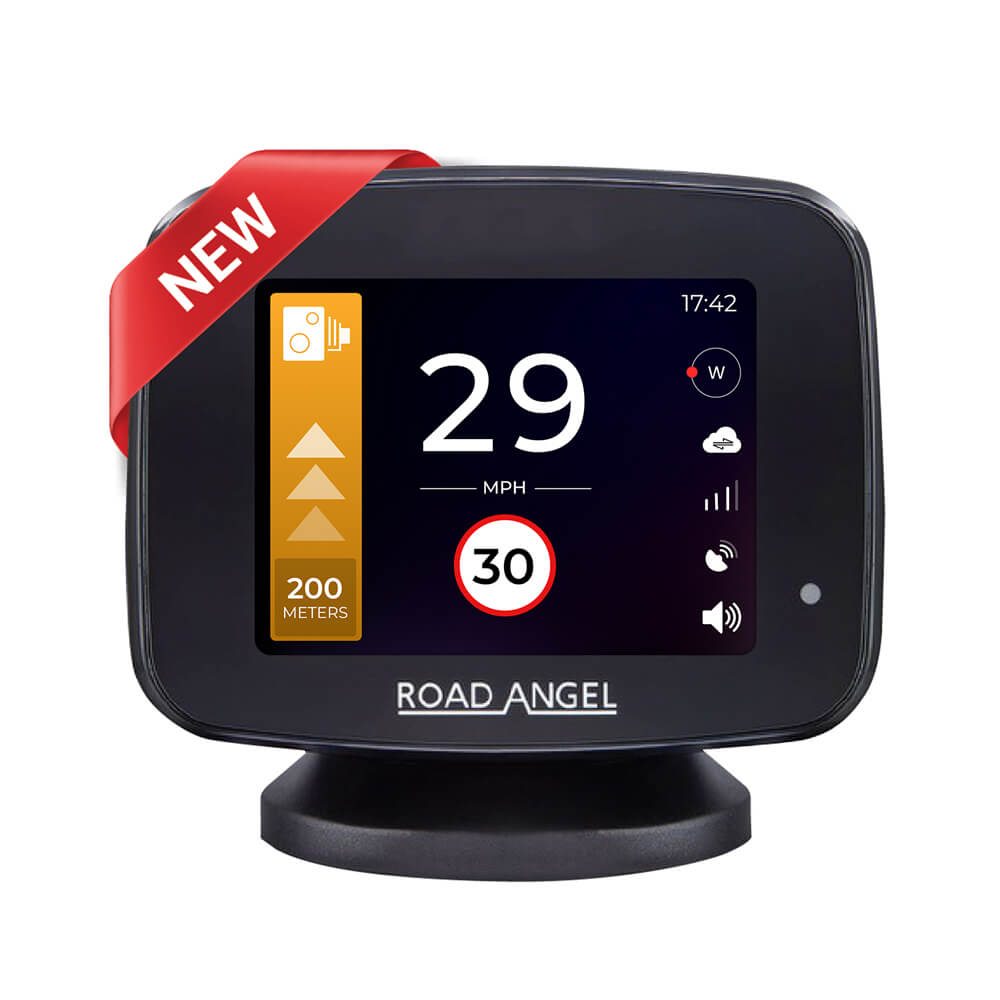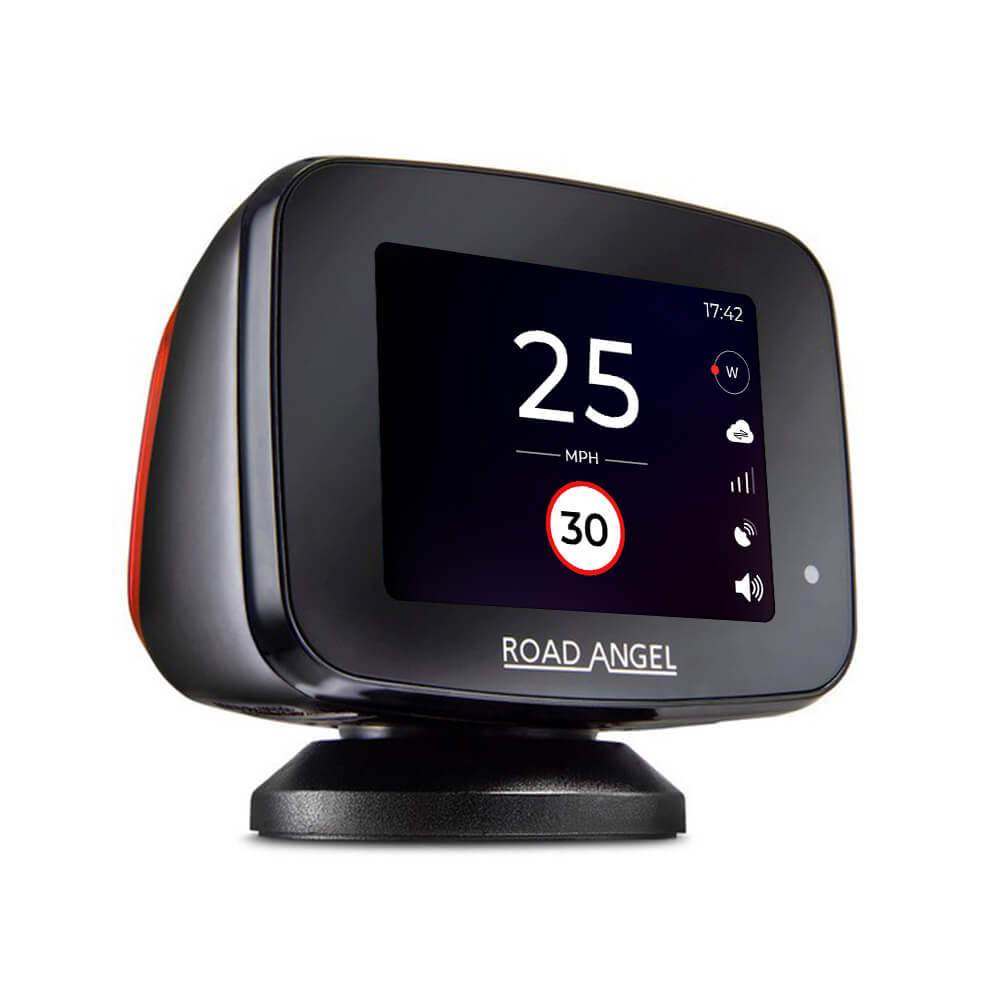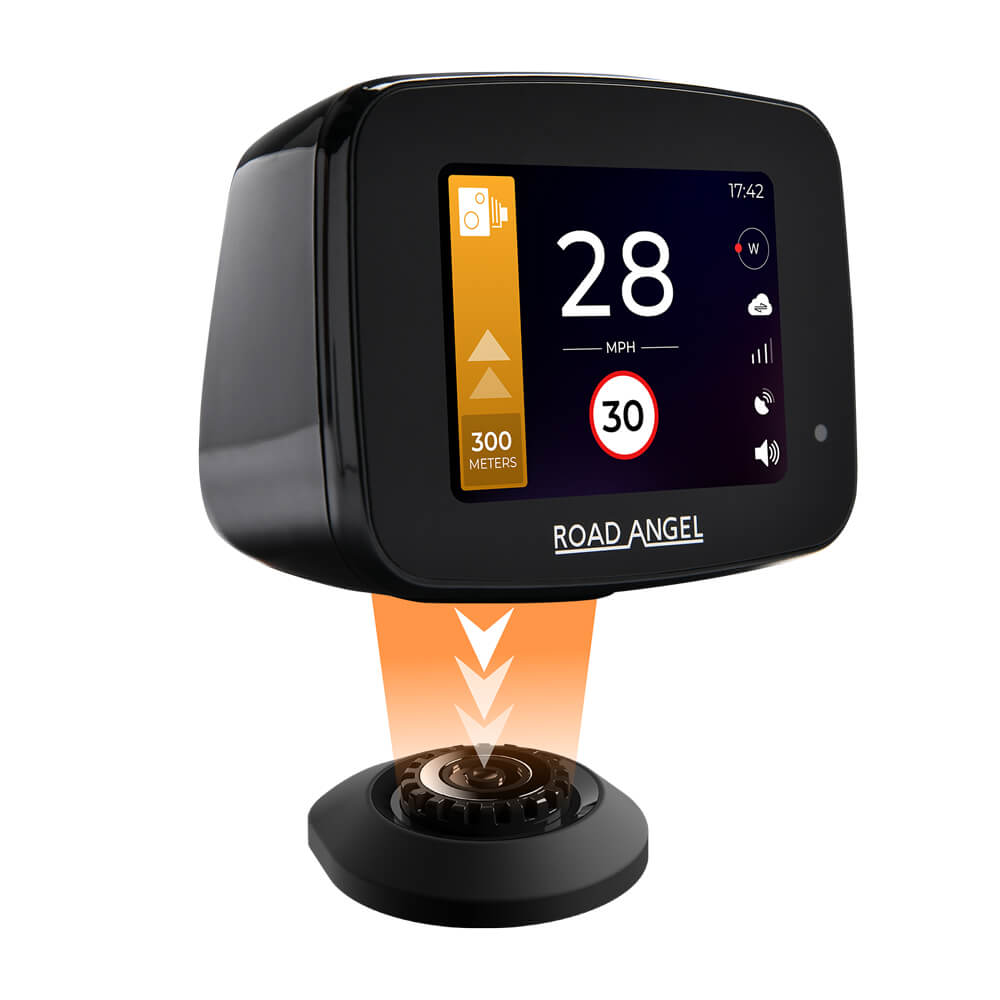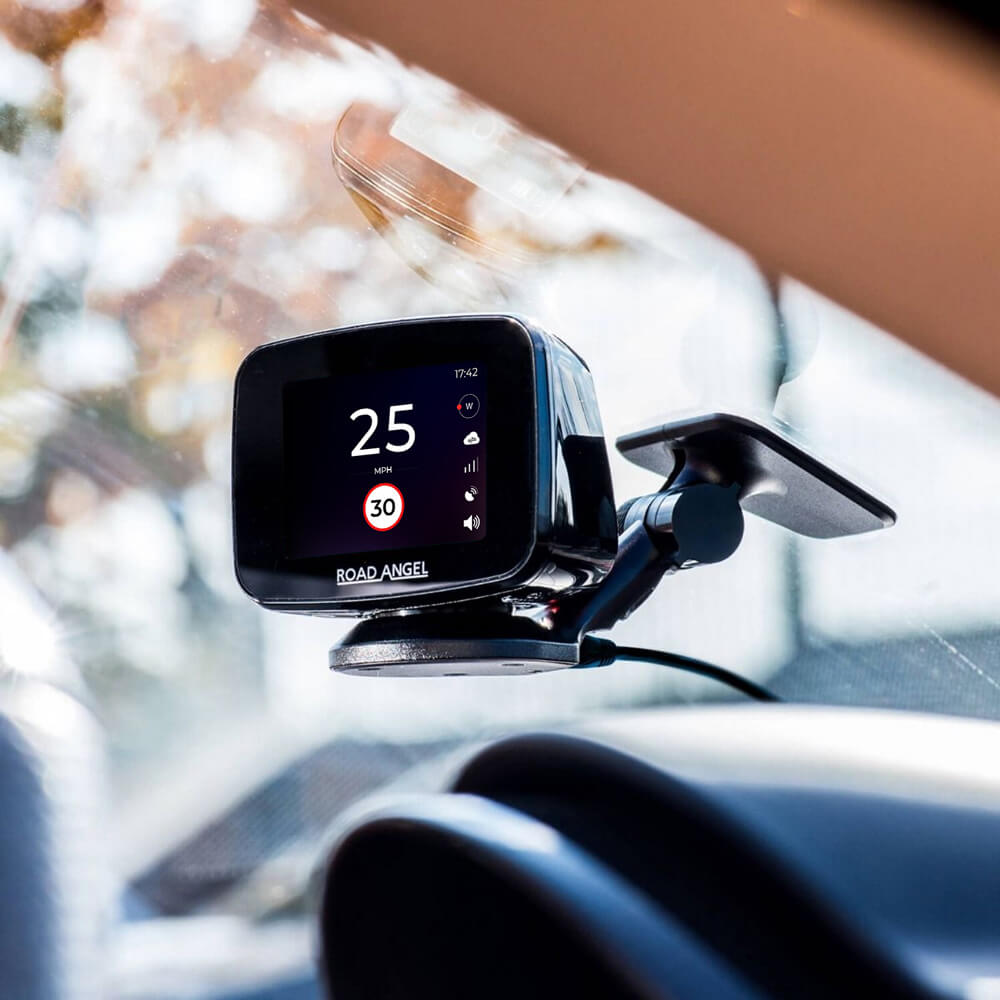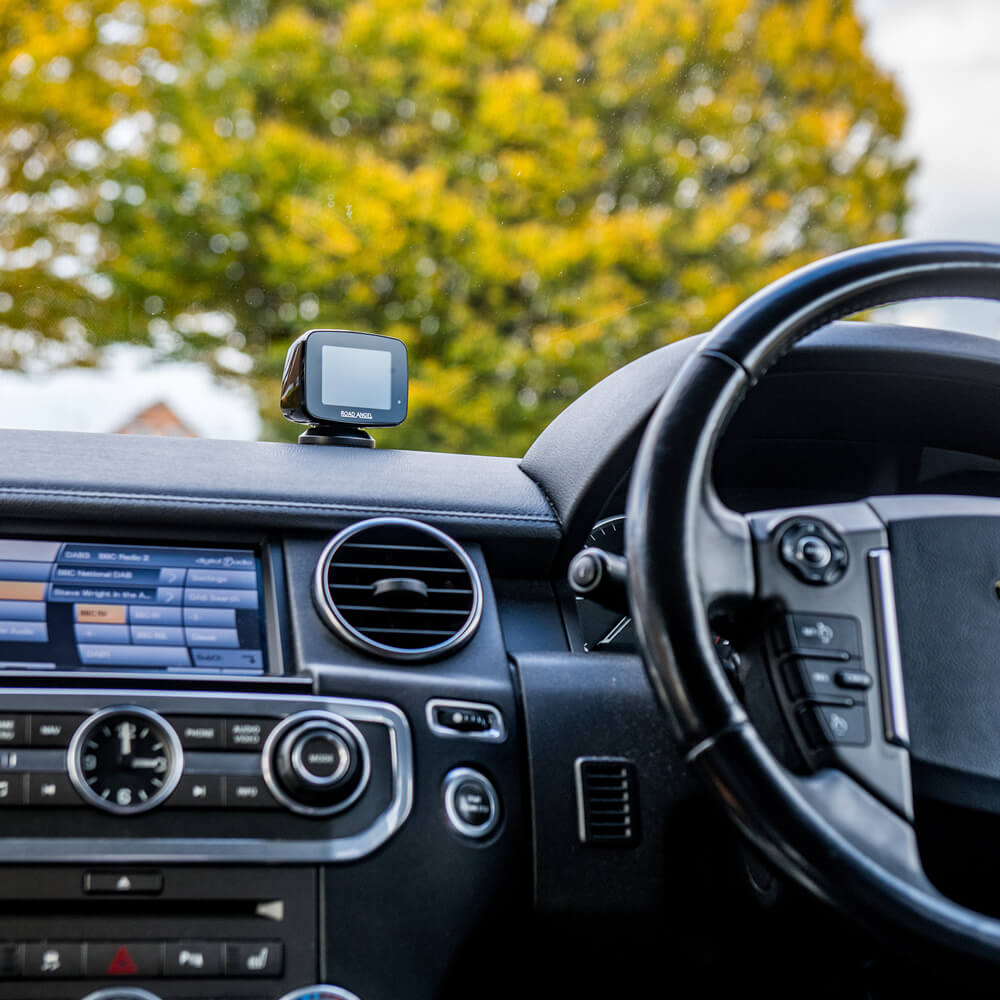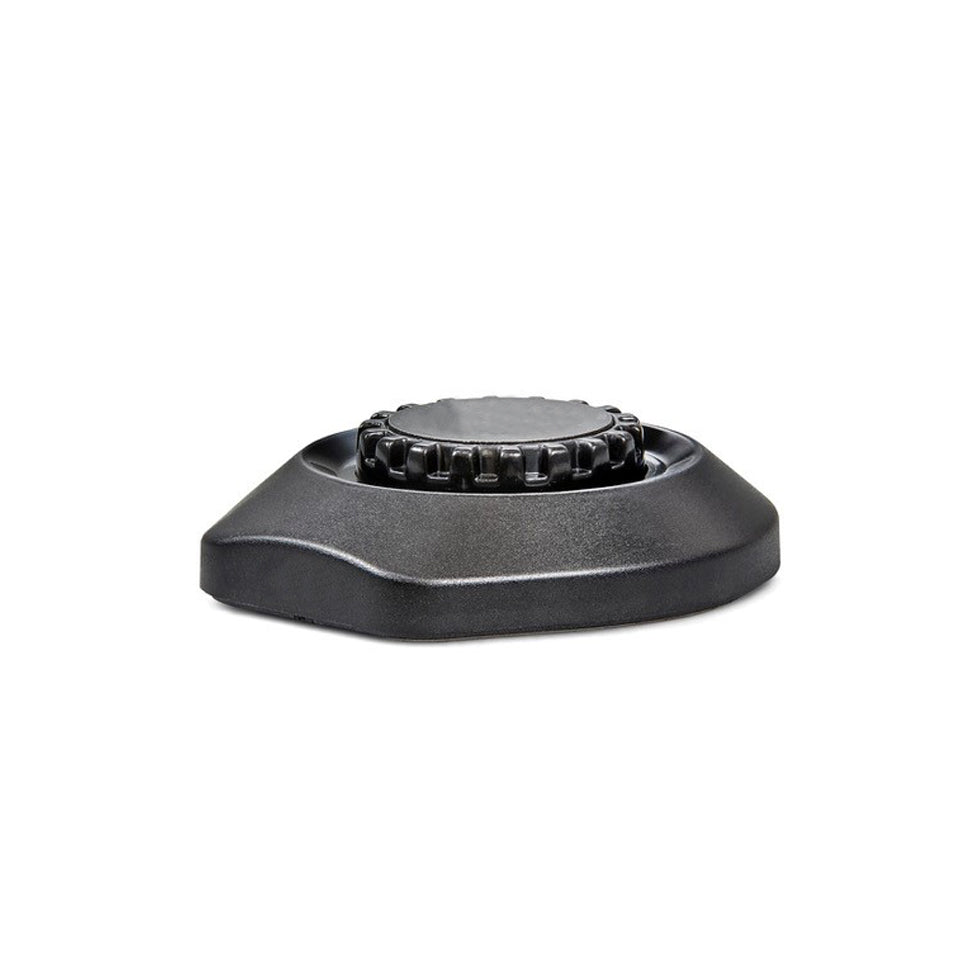 NEW - Road Angel Pure One Speed Camera Detector - 2023!
In stock
Installation :
Device Only
Free & Next-Day Delivery Available

Hassle-Free Returns Within 30 Days

3-Year Warranty for Peaceful Ownership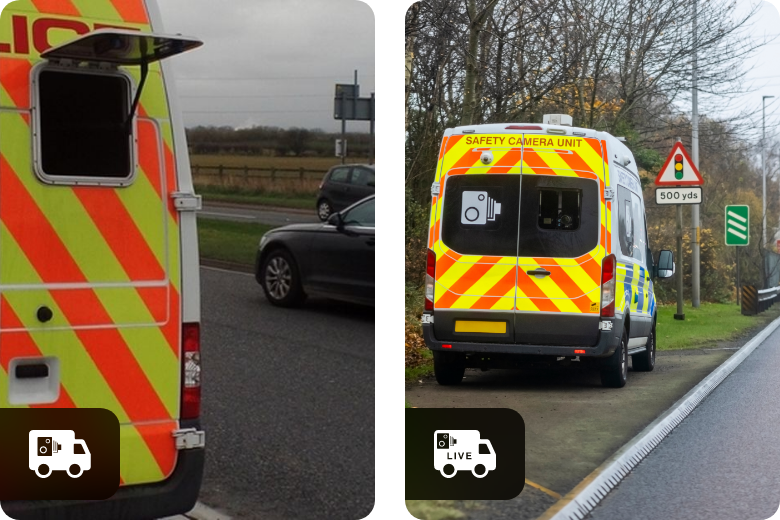 Mobile Safety Camera Vans
Did you know, you're statistically most likely to be caught out by one of these vans within 5 miles of your home? Well, not when using a Road Angel Pure One that is! This unit keeps you miles ahead and makes you a safer and more informed driver. You will be alerted to the location which Safety Camera Van uses and its hotspots. And you'll even be alerted even when the Camera Van is live.
Advanced Fixed Speed Camera Detection System
Using our Live – onboard modem, our speed camera detectors give live updates and essential information based on your GPS location, to guarantee you get the most up-to-date and relevant information on even the most remote road.

Don't worry! This covers all types of Fixed Speed Cameras!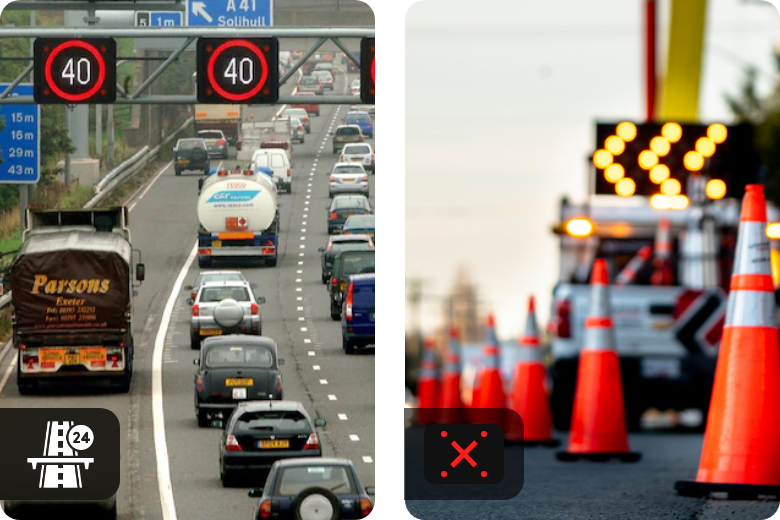 Smart Motorways & Lane Closures
A feature unique to Road Angel, once active, your Pure One will receive direct connectivity with the UK's Highways England agency & provide you extra protection & information while using the UK Smart Motorway network with real-time temporary speed changes alerts & active Lane Closures. Feel more comfortable on your long drives or daily commutes!

*Subject to location and subscription type.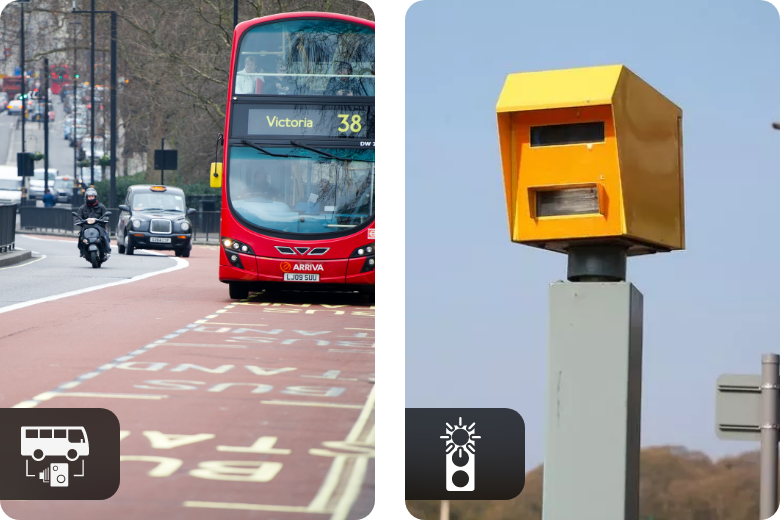 Bus Lane & Red-Light Cameras
Make the most from your device, not only get speed camera and Overspeed alerts, but utilise additional safety features and get protection from those pesky bus lane & red light cameras which are popping up everywhere.
Road Angel helping you avoid further fines and penalty points!
Traffic Congestion & Roadworks
Enable Road Angel's Smart Motorway package, get extra protection and more information for your longer drives or daily commutes with real-time congestion & roadwork alerts.
*subject to subscription
Fixed Speed Camera
Information is power! A more informed driver is a safer driver! these pesky buggers! Your device will alert you to each type of fixed-speed camera ahead of time, allowing you to adjust if necessary.  
Mobile Camera Vans
Yes, that's right! The Pure will alert you to Mobile Camera Van Spots to help you stay safe on the road! Helping you to keep a clean licence! 
Average Speed Camera
You can't drive anywhere without seeing a few of these on your route! Don't worry! The Pure has your back! It will even tell you your real-time average speed within the average zone. 
Overspeed Alert
Ever get distracted while driving? Kids? Radio? A hands-free phone call? Well, it's so easy for these brief lapses of attention, acting as a significant distraction for you to accidentally creep over the speed limit. The Pure will warn you when you do, to swiftly bring your attention to the Road ahead! 
Red Light Camera
That's Right! The Pure keeps you covered from everything on the road! – sometimes you can think it's safe to drive through that Amber light – best not to when a Red Light Camera is watching you!
Bus Lane Camera
Ever got one of these fines? Sometimes its hard to see the signs or road markings! The Pure will alert you when there is a Bus Lane Camera around. 
Smart Motorways
Subject to your subscription type, the Pure will give a direct feed to Highways England's server infrastructure - allowing for updated live information about temporarily reduced speed limits as you travel on Smart Motorways.
Real-Time Average Speed
While you travel within an Average Speed Zone the device will automatically work out your real-time average speed and give you an indication of this as you drive through these zones. This is a great insight into how you drive! 
Lane Closures
As part of our Smart Motorways Package, this will also alert you to Lane Closures ahead, giving you time to prepare to change lanes, drop gears, and reduce speed safely and in advance!  
Features
Pure has a lot to offer!
Please note - if you purchase the Pure One with a subscription (recommended), you will need to activate the Subscription over the phone.
Please note the Pure One has an inbuilt Sim Card and Data Package from EE to allow the Pure One to connect to our Road Angel Cloud.